The Nippon Art series is Namiki's entry level line of maki-e pens.  The pens are screened and on my Flower Basket version I do not believe any of the artwork to be done by hand. It's "Hira" or flat maki-e and it really is flat to look at. I also see no gold sprinkles which makes me question if it should actually be considered "maki-e", which I am told translates roughly to "sprinkle picture".

The body of the pen is plastic covered in urushi lacquer and has a gold plated clip and thin cap band.  The pen is very simple and elegant; it looks great despite the dull hira maki-e.  The section has a seam on it and I do not believe it to be painted with urushi.  The pen is signed "Kokkokai" which is not a specific artist but rather a group of artists.

The pen is very well balanced and feels great in hand.  It weighs about 32 grams with converter and measures 5.6" long capped.  This is a full-sized and very comfortable pen despite being the smallest in Namiki's lineup.
The inside of the cap has a soft fuzzy material near the lip.  This is done so that when posted the cap does not scratch the lacquer body (a very nice touch).  Like the Pilot Custom 743 , the Nippon Art's gold nib is lighter in color than the gold trim.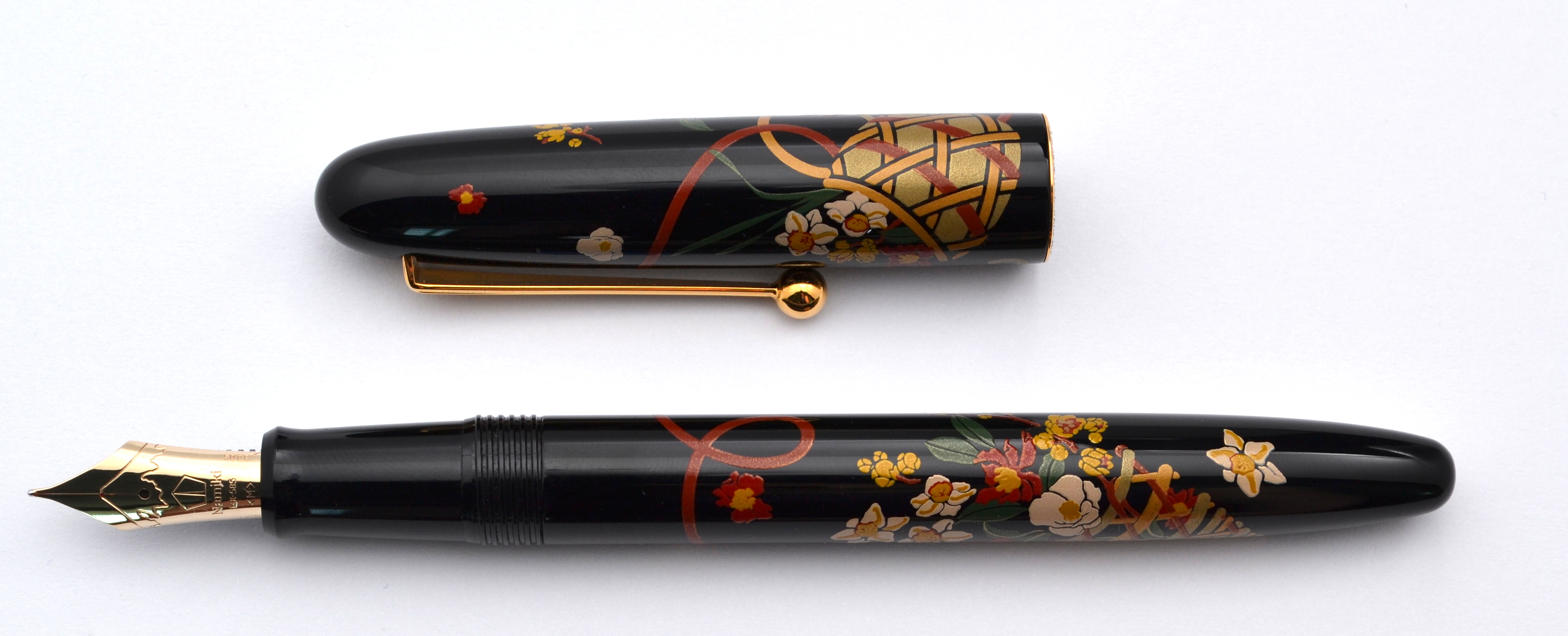 The pen has a #10 size nib and despite the different decoration, I believe this nib to be the same as a standard Pilot #10 (I am going off of a appearances only, so please correct me if I am wrong).  The Namiki #20 nib is the same size as the Pilot #15 but has a different shape and breather hole.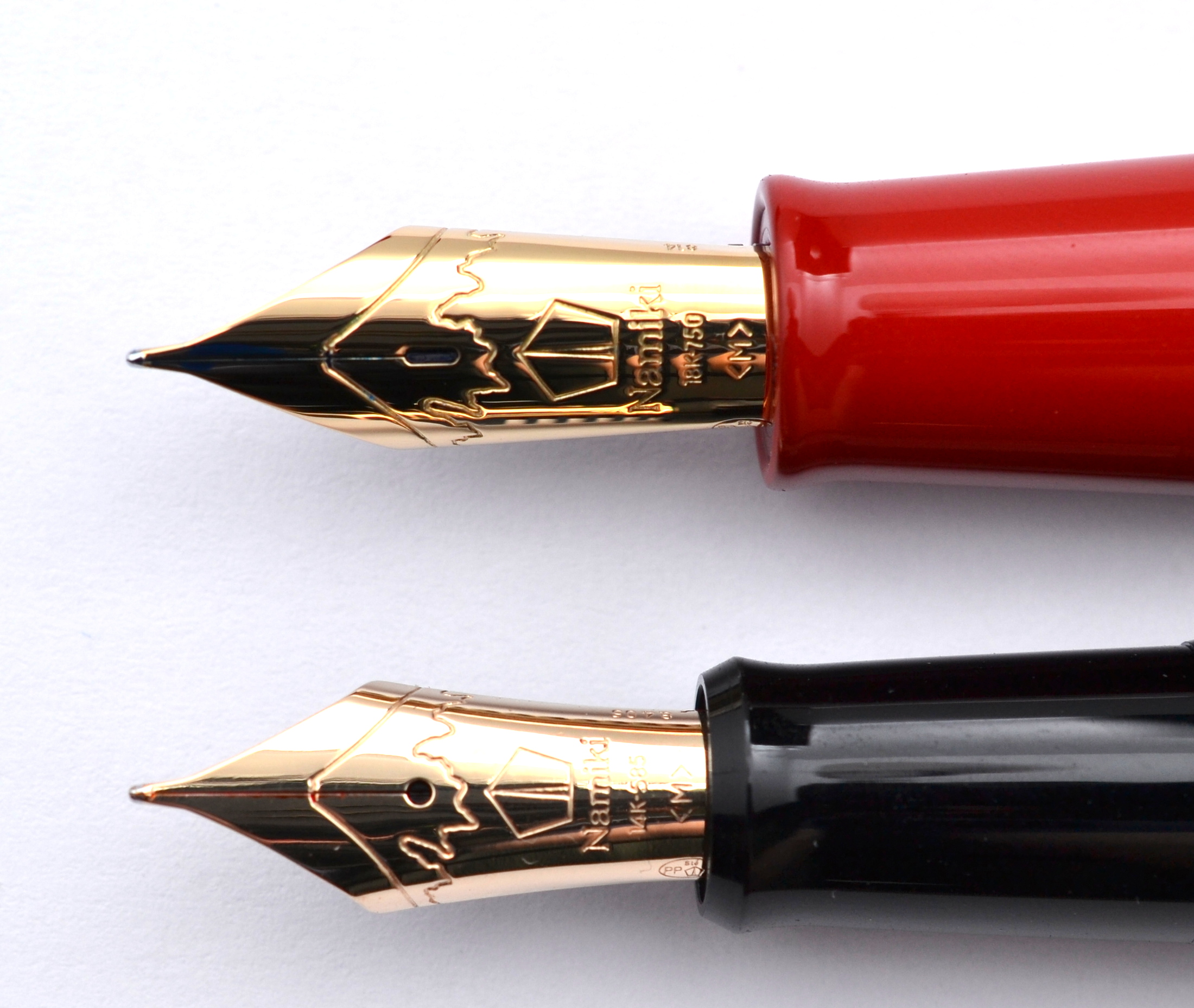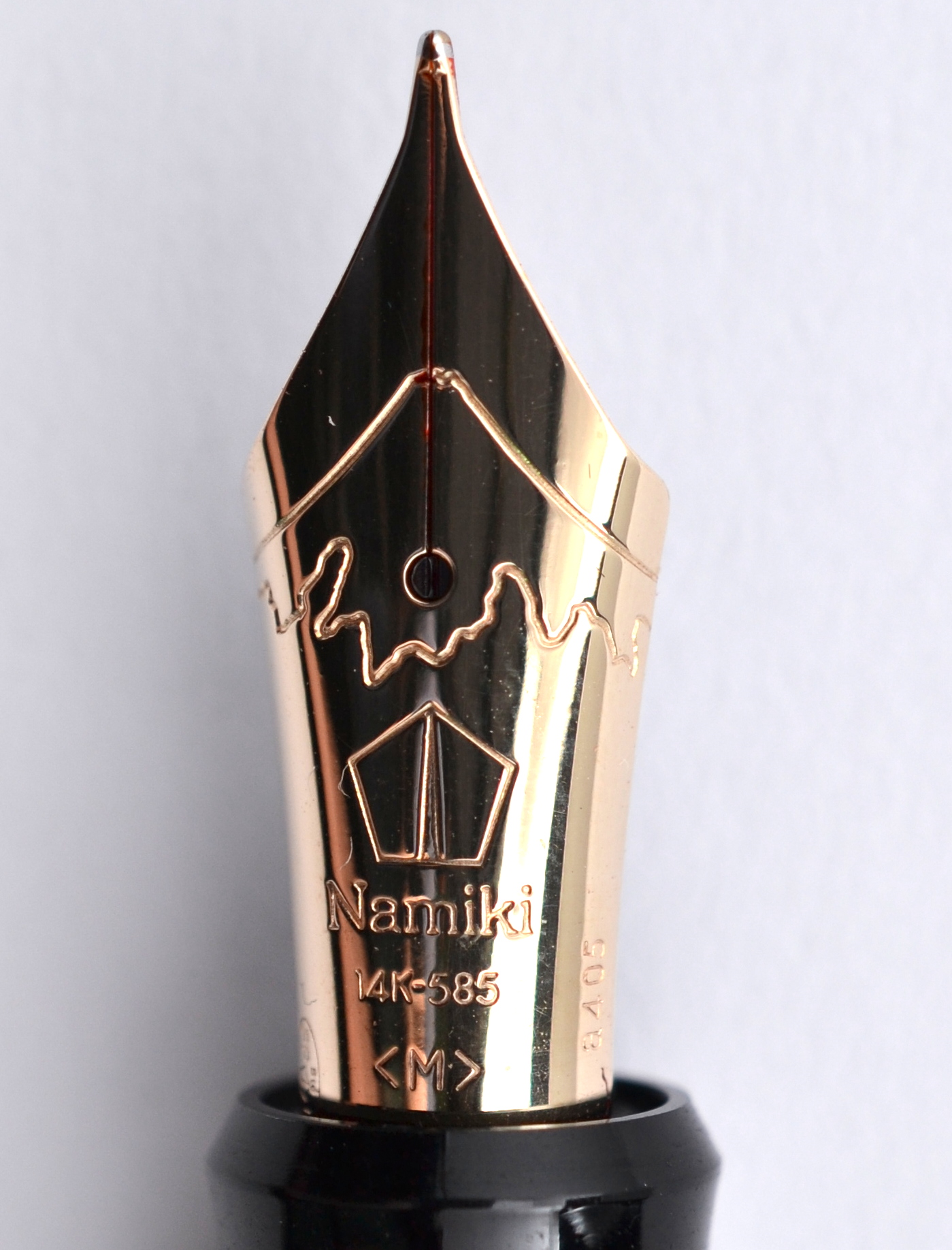 The 14kt gold medium nib is ultra smooth and soft. It's a wet nib and I find that it is a bit wider than your average Japanese medium.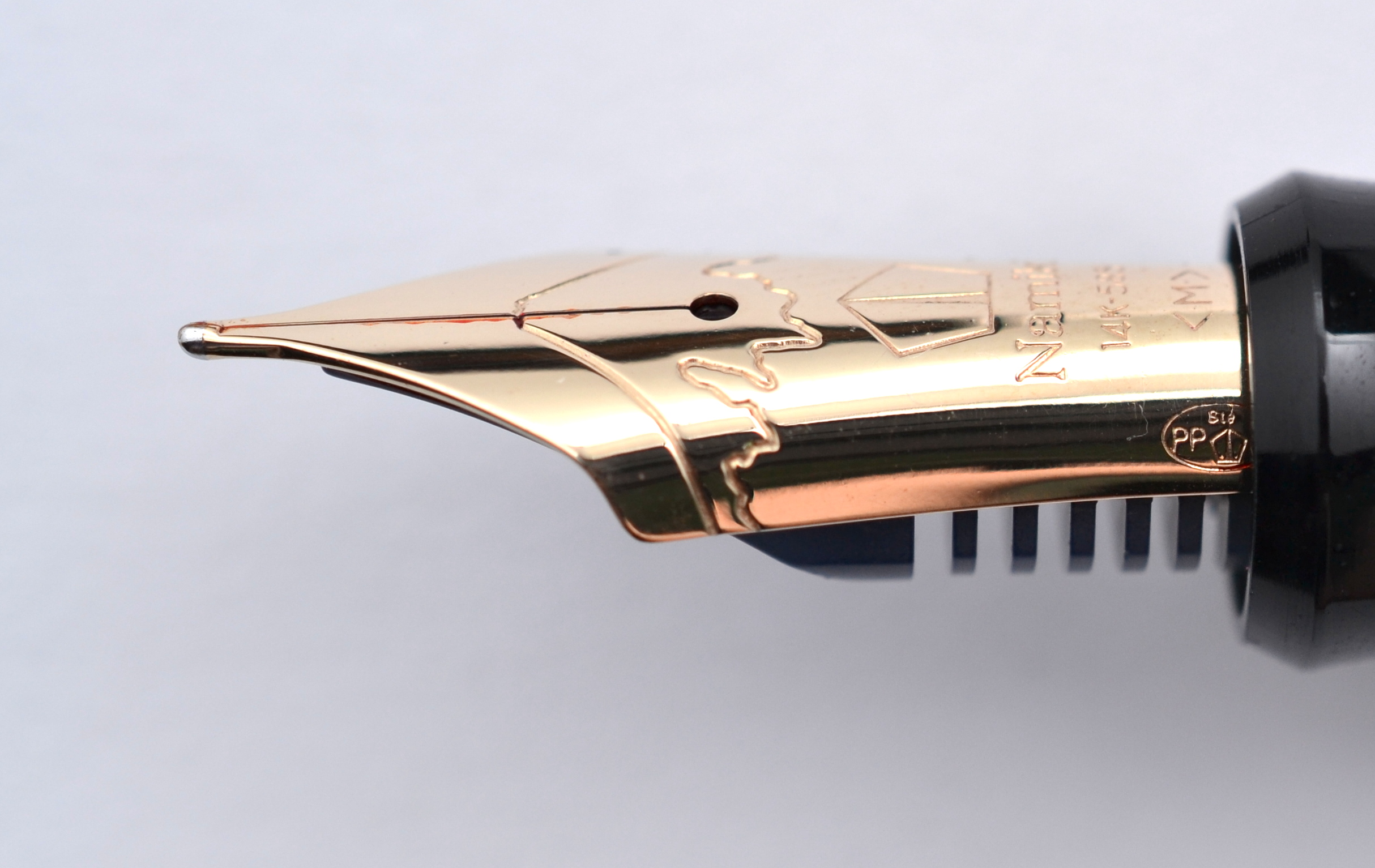 The Nippon Art comes with the Pilot Con-70 vacuum fill converter.  The Con-70 holds 1.1ml of ink (more than twice as much as an average converter).  After using a good number of these Con-70s I have found that some work better than others.  I always fill them with a syringe for this reason.  I also find them more difficult to clean but the huge capacity outweighs any of these of these drawbacks.

This is my favorite Pilot/Namiki fountain pen I have used so far…the elegant design, balance, and wonderful nib have won me over.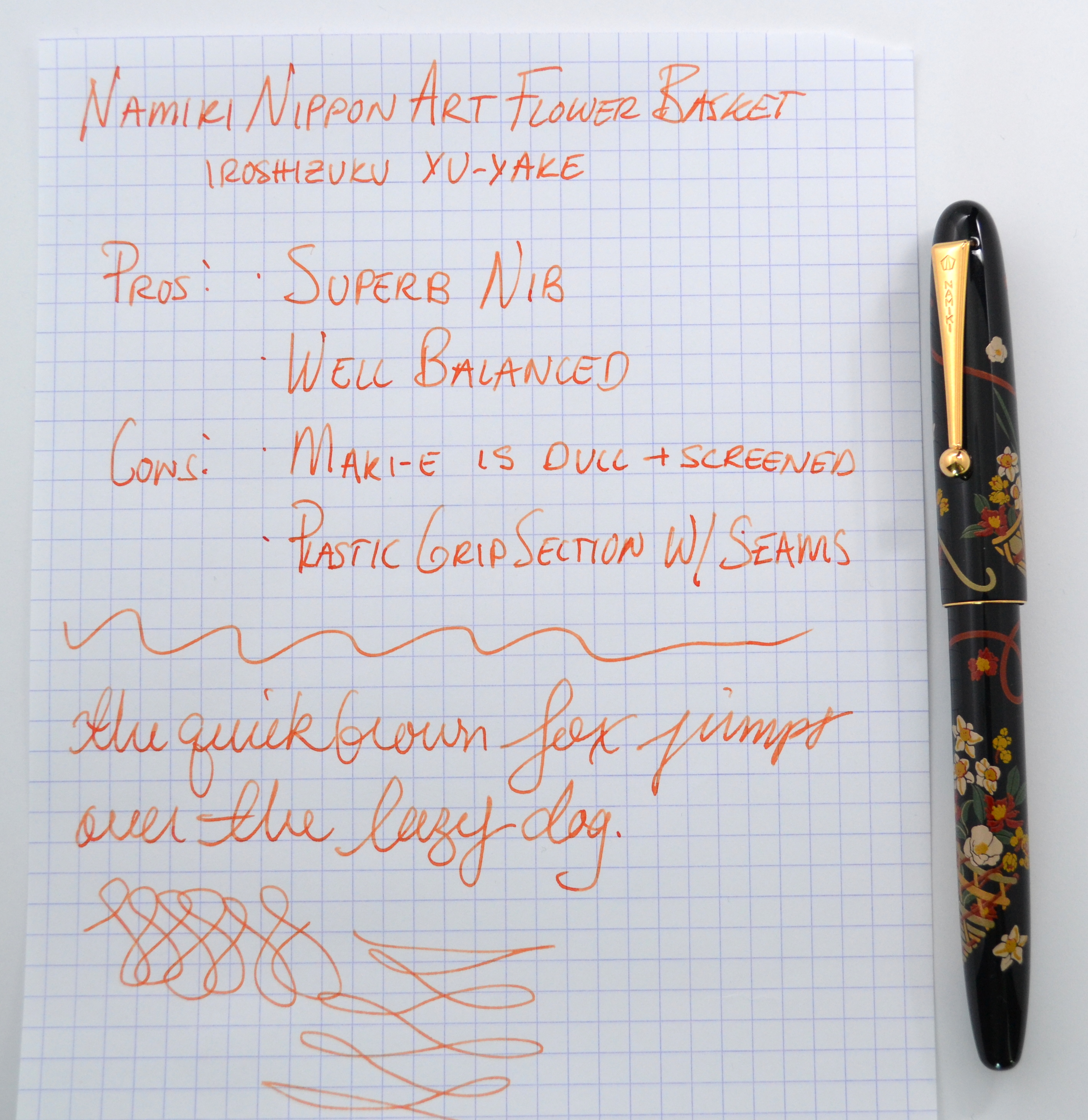 The retail price for these pens is a staggering $750!  That is quite a lot of money for this pen.  I paid around $200 for mine second hand.  In my opinion these pens are a good buy at around $200-$350.  Some designs are more attractive than others and some have more handiwork.