The Kaweco Special fountain pen is a very nice looking pen with a faceted aluminum body.  The slender matte black body reminds me of vintage hard rubber pens.  Unfortunately, like the Kaweco Allrounder I reviewed earlier, it's not really a pen that I would recommend.

The first problem I noticed was that the coated brass grip section is tiny; it's noticeably thiner and shorter than the section you get on a Kaweco Sport.  The section is less than half an inch long before you run into the threading and is just over .25″ in diameter.  This wouldn't be the end of the world if it were not a full sized pen.  It measures 5.5″ capped,  4.75″ uncapped and a massive 6.75″ posted.  Because there is threading on the back of the pen (a feature I do like) the cap screws into the threading resting about .15″ in on the body.  With a half full converter the Special weighs 20.5 grams which feels like a lot more when the pen is posted because it is so long.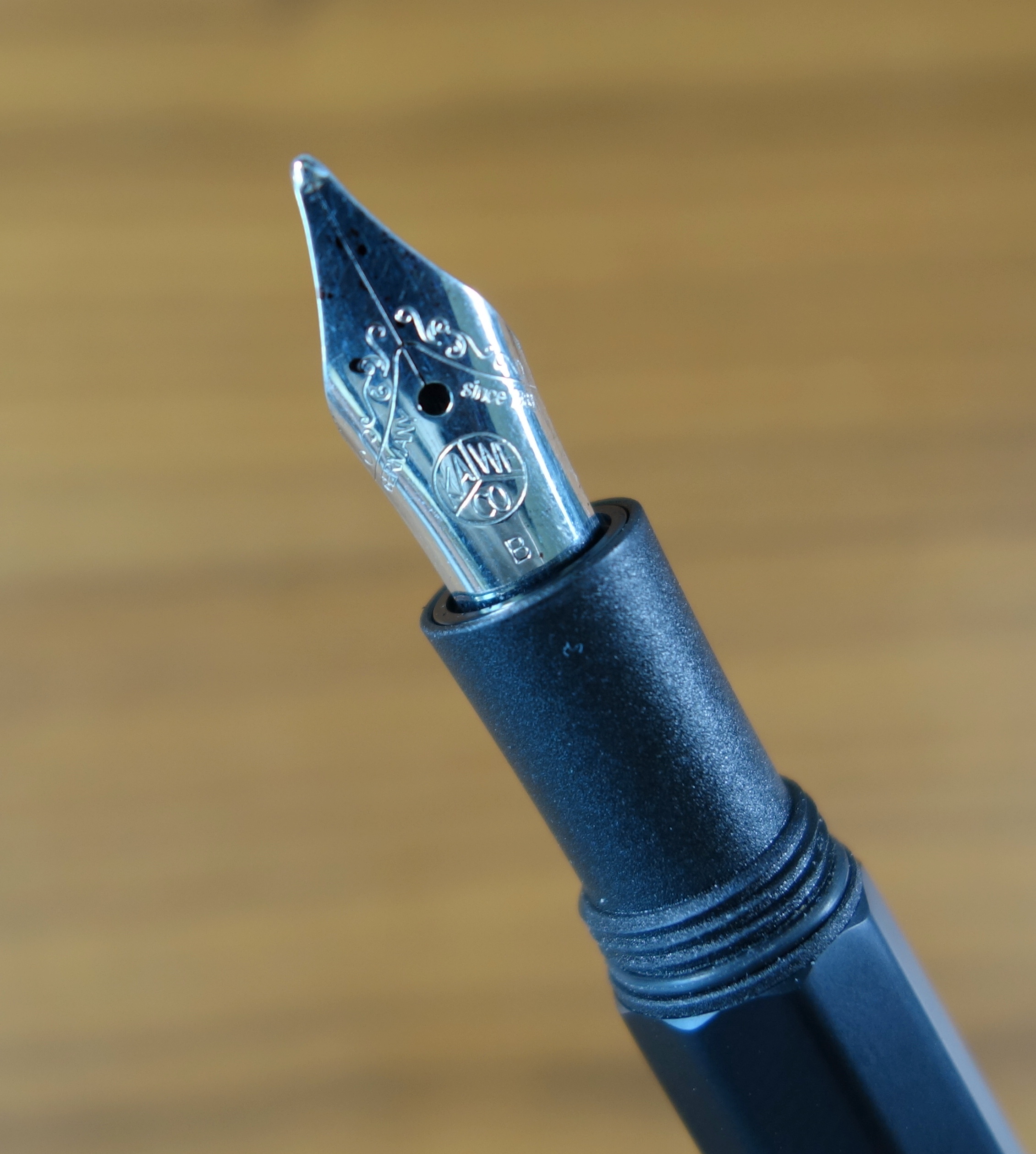 The broad nib is the same as you get on a Kaweco Sport and the performance was pretty difficult in the beginning.  There was a lot of skipping.  As I used the nib more it became less of an issue but it never totally went away.  I again think that the feed had trouble keeping up with the nib as was part of the problem with the double broad AC Carbon I reviewed.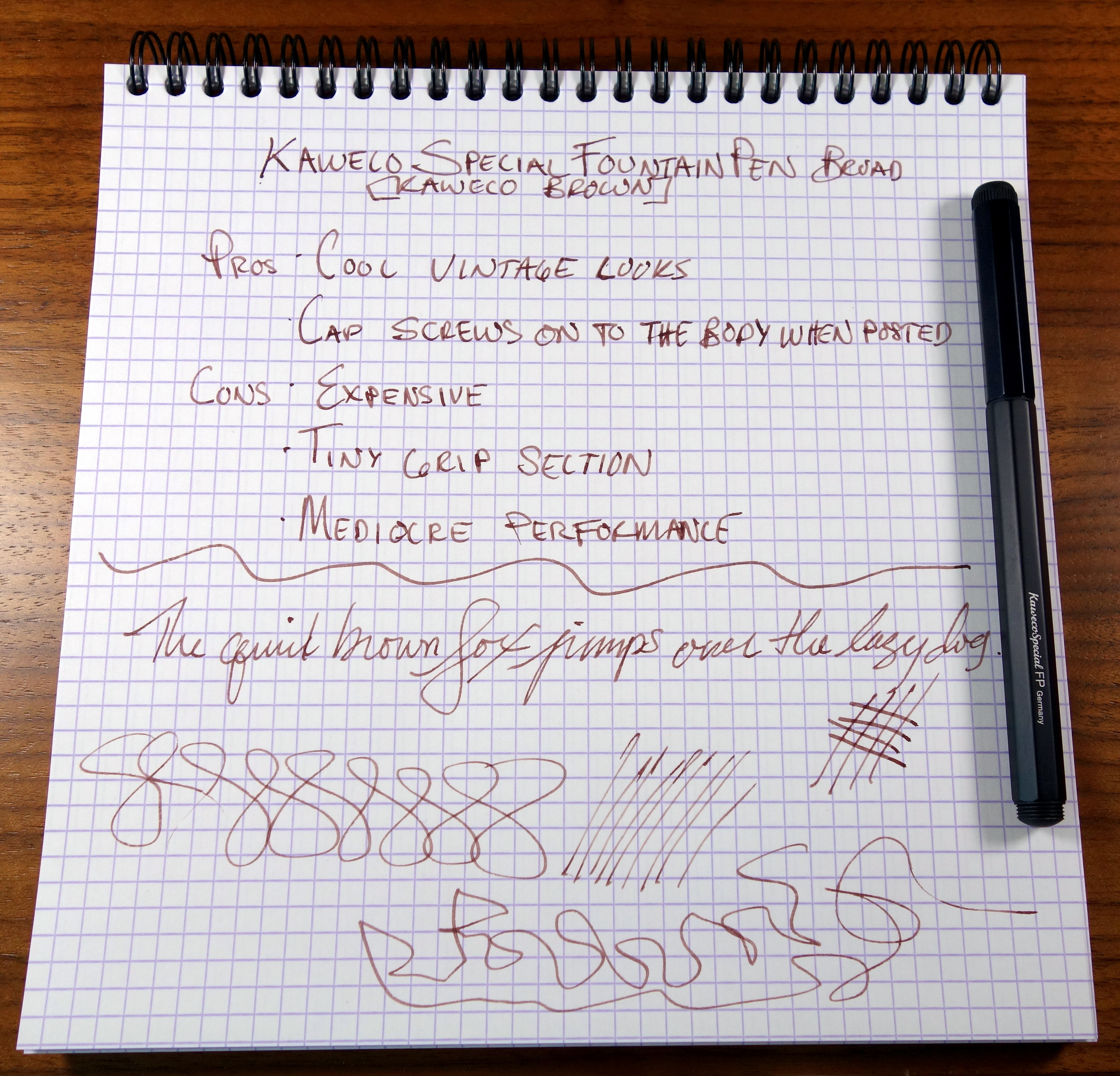 It does take a Kaweco converter which is actually quite nice looking as far as converters go…if you notice in the picture the piston is about halfway down…that was because I couldn't get the sucker to write after being stored nib up on a couple of occasions.

Throw a $118 price tag on this pen and it's a definite no-go for me.  If you want to spend $100+ on a Kaweco opt for a vintage Kaweco Sport with a gold nib and a piston filling system.

Bottom-line: Calling this pen a "Special" seems pretty generous.
Please note: this product was provided to me at no charge by Kaweco for review purposes.
Here are some great reviews of the Kaweco Special :
(I have no affiliation with any of the sites linked below)
Best Fountain Pen – Kaweco Special Aluminum Fountain Pen Review
A Fool With a Pen – Is it incredible? A review of the Kaweco Special FP