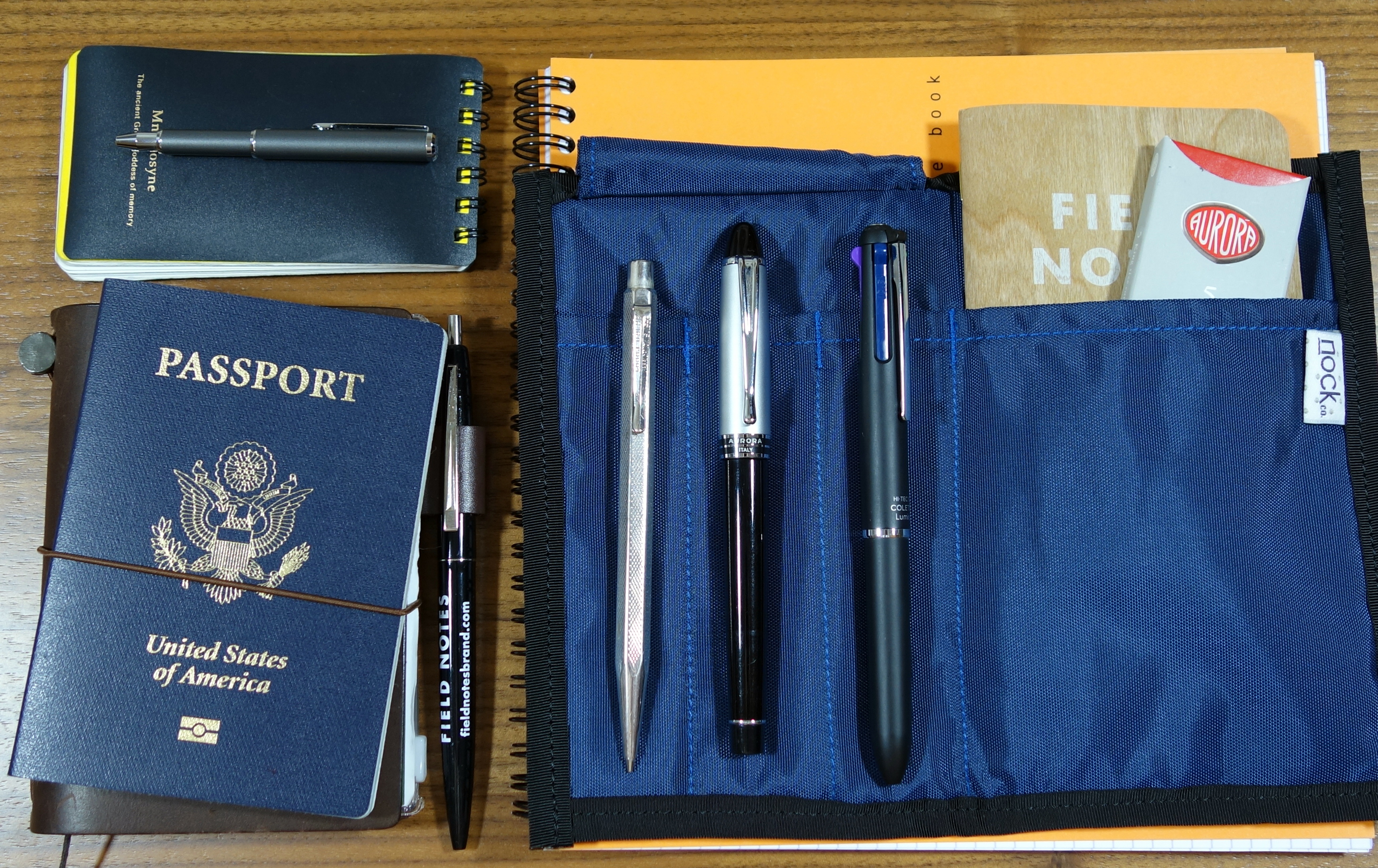 I am heading off to Europe tonight for a 16 day trip spread between Denmark, Switzerland, Italy and France.  I thought it would be fun to show what pen and paper related items I will be bringing along.
I am bringing my Nock Co. Hightower three plus one bifold with a Caran d'Ache Ecridor pencil, Aurora Ipsilon Metallic fountain pen, Pilot Hi-Tec C Coleto Lumio multi-pen, Field Notes Shelterwood Edition, and a 5 pack of king size Aurora black ink cartridges.
I am also bringing a Rhodia Reverse Book, my Midori Traveler's Notebook (passport size) with a Field Notes Bic Click ballpoint pen and my every day carry set, the Zebra SL-F1 and Maruman Mnemosyne Modified A7 memo pad.