Round 2: Shopping in Paris and Copenhagen.
Paris has a number of excellent pens stores but the one that really stood out to me was Mora Stylos.
This beautiful little shop has the best selection of quality pens that I saw on my entire trip.  So what do they offer?  In addition to most major brands, they had a very nice selection of mint to near mint vintage pages as well as a beautiful selection of new old stock pens.  They also have an impressive selection of highly optioned Nakaya pens. The sales woman showed me one where the clip had been painted in the same midori urushi lacquer as the barrel; she was proud to say that this was a custom option that had only been done for their store.
The real star of the store though is Oldwin pens, these pens are made specifically for the shop and feature huge customized number 7 and number 8 Bock nibs.  What really stands out with these pens are the materials used.  They select very old materials like hard rubber from an 1930s bocce ball and vintage celluloid used by OMAS.  The result is a stunningly beautiful collection of pens.  Each pen is a one off; no two pens are the same.  I got the chance to write with a medium nibbed Oldwin with a"cracked ice" (black with white veins) celluloid body and the pen wrote beautifully.  The nib was a true medium and not the overly fat medium I am accustomed to with many European pens.
I did not buy an Oldwin but I do hope to add one to my collection at some point.  It is advantageous to be a foreigner when buying an Oldwin pen because when purchased through Mora's website you get the VAT removed from the price and free shipping.  The sales women also stated that when you place an order you can request minor customizations to the nib, to increase or decrease the flow of the pen free of charge.
If you only visit one pen store in Paris, this is it.
Copenhagen:
I am sorry to say that I was only able to find one pen store in Copenhagen and while they had a large selection of new Montblancs, and Lamy pens that was really about it.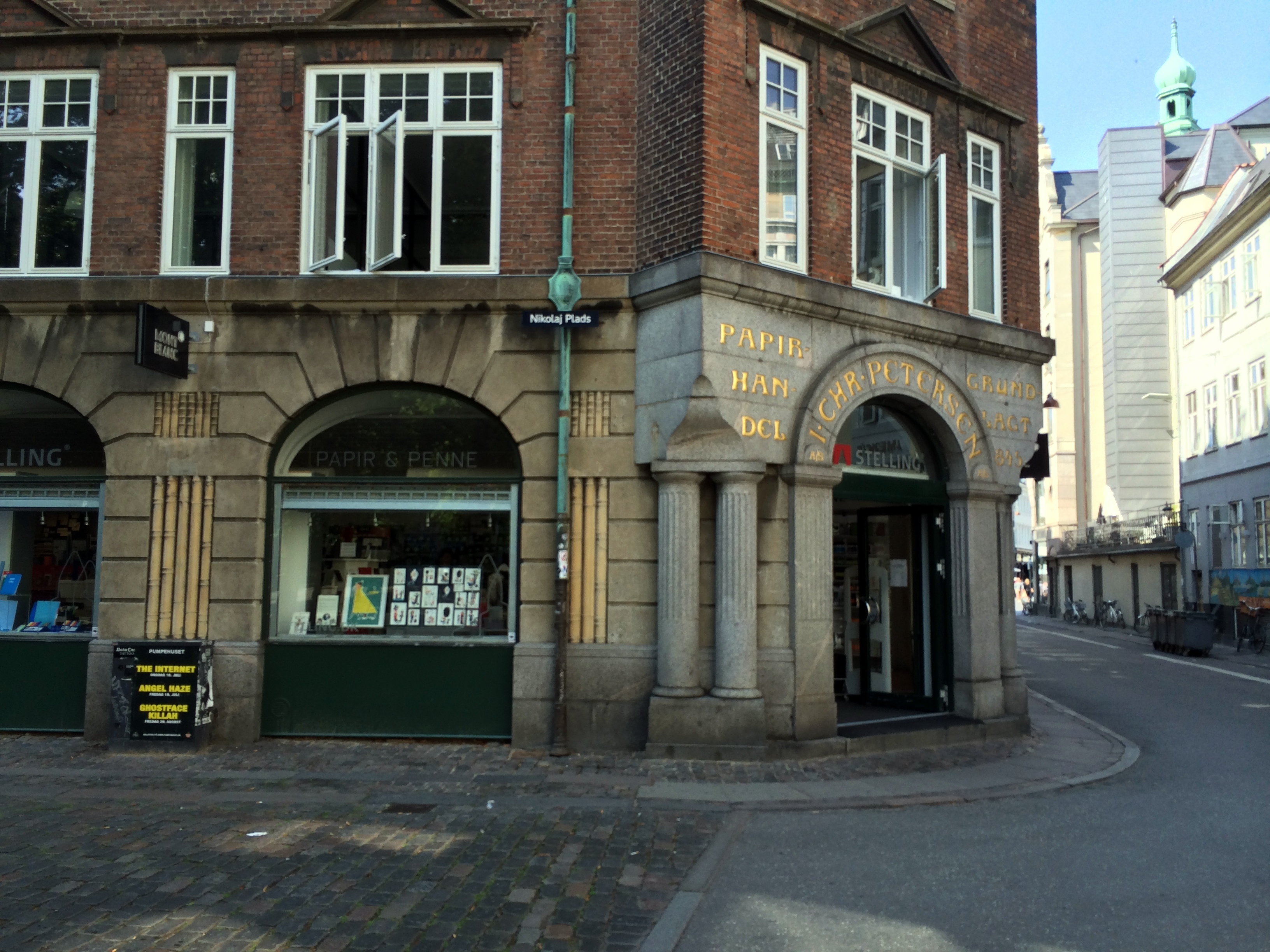 On the plus side Copenhagen did have some amazing food: