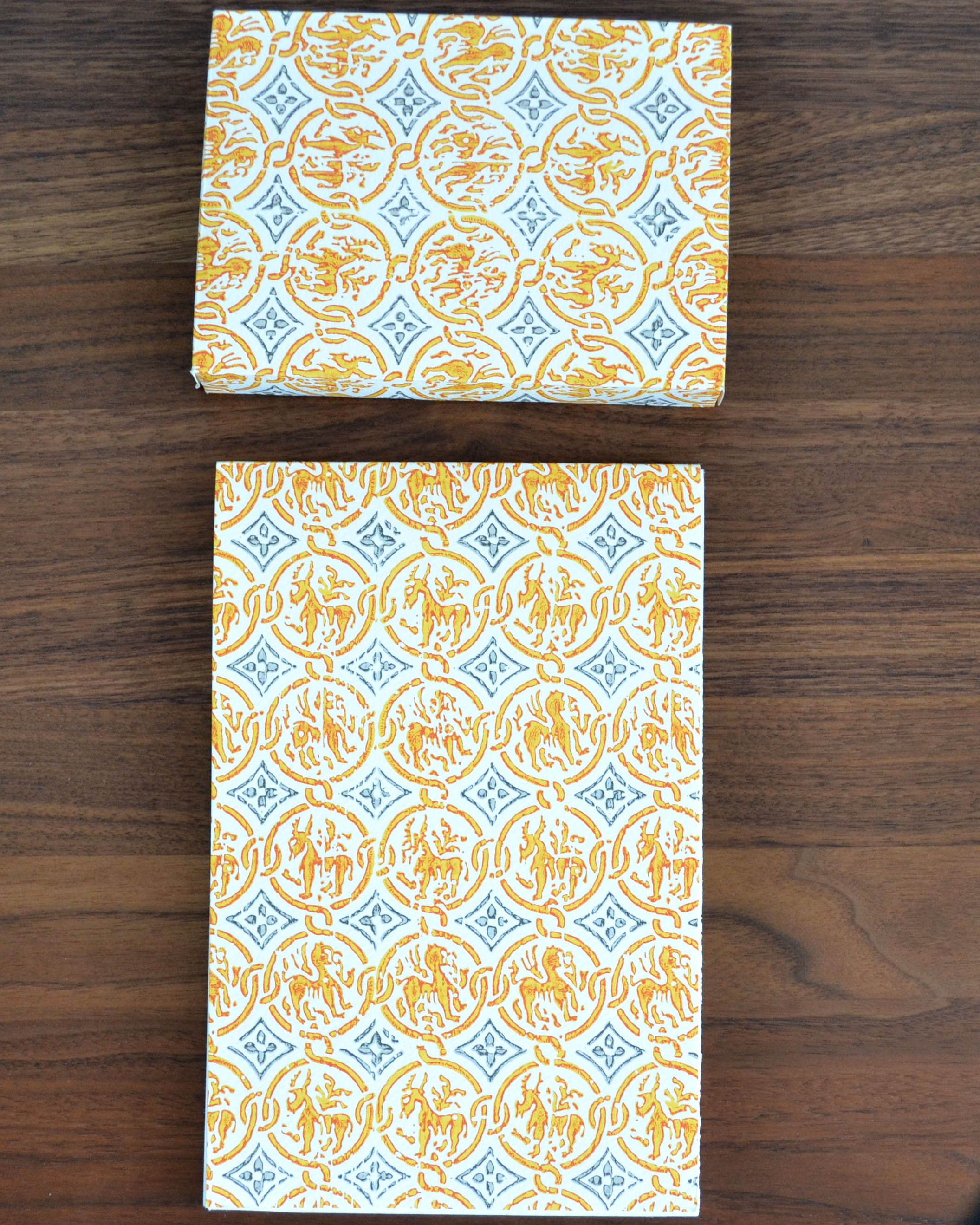 Fabriano is one of the oldest paper mills still operating in Europe and they produce a plethora of high quality papers.  Medioevalis is the most affordable line stationery in their "prestige correspondence" range and it is the only one that can be easily bought in the United States.
Medioevalis comes in two colors, a cream, and a white, as well as various paper weights.  There are numerous formats including ones specifically designed to be used with inkjet and laser printers.
The format I am reviewing is the A5 writing pad and envelopes.  The pad is in the cream color and contains twenty-five A5 size sheets and one blotting page.
The blotting page is a really nice feature that most stationery writing pads omit.
The mold made paper is 120 g/m² and has a hand torn deckled edged.  The sheets are "self-deckling" such that when removed the top edge has the same delicate deckled finish as the other edges.
Despite its textured finish this paper works very well with fountain pens.  There is a minimal but pleasant amount of feedback and being made out of a wood pulp it accepts fountain pen ink quite nicely.  The paper absorbs the fountain pen ink making for quick dry times.  In my test there was no bleed and very minimal ghosting a feathering.
This paper is not watermarked and the envelopes are unlined.
I prefer self adhesive envelopes but these ones close up just fine.
This have been one of my favorite papers for several years now.  The writing pad costs $9.50 and the envelopes are $10.99 for 25.  At less than 50 cents a sheet you can't really go wrong with this paper.  I highly recommend it.