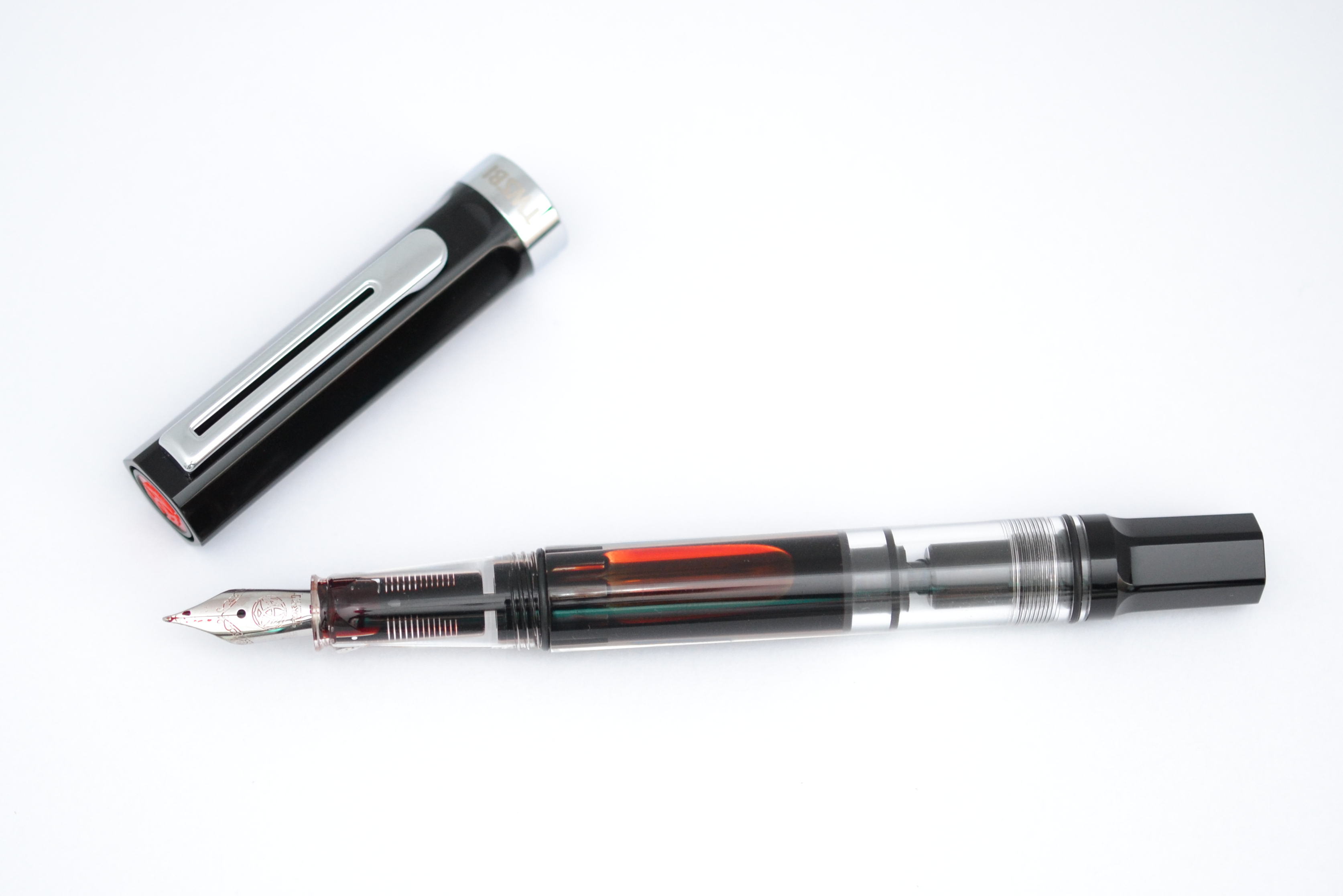 The highly anticipated TWSBI Eco is the company's most affordable fountain pen to date at $28.99.  The Eco features a clear demonstrator body with a piston filling mechanism; these attributes combined with its low price make for a very enticing pen.
The Eco is a full size pen at just under 14cm long capped.  The Eco comes in only two colors white/clear and black/clear.  I opted for the black.
Like most TWSBIs, the Eco's design offers a lot to digest.  The cap and piston knob are made of a faceted black plastic while the body is made of a round clear plastic allowing you to see the internal piston mechanism and the feed.
The Eco features a small stainless steel JoWo nib (the same that is used on the TWSBI Mini and Classic).   For a full sized pen the nib is on the smaller side but at this price point it's a pretty minor gripe.  I ordered my pen with an extra fine nib and it is a delight to use.  I was surprised how smooth it was; in fact it puts my medium nib Safari to shame.
The Eco does post but the cap doesn't seat very far down on the body making it a bit too long.  The pen feels solid in hand and overall the pen is well finished.  A Lamy Safari by comparison looks a feels cheap.
The Eco is designed to be user serviceable and as such comes with silicon grease and a wrench along with directions for servicing your pen.
This is my new favorite entry level pen.  To me is far better than the Lamy Safari and Kaweco Sport.