Life Bank Paper is a smooth woven paper that I really like for its high quality and simplicity.  They are sold in pad of 100 sheets and packages of 20 envelopes in A4 and A5 sizes.  I purchased the A5.
I do not know the weight of this paper but my guess is that it is somewhere between 90 and 100 gsm based on comparisons with other papers.  The paper is thin enough that I can use a guide sheet to keep my sentences straight (something I really need help with).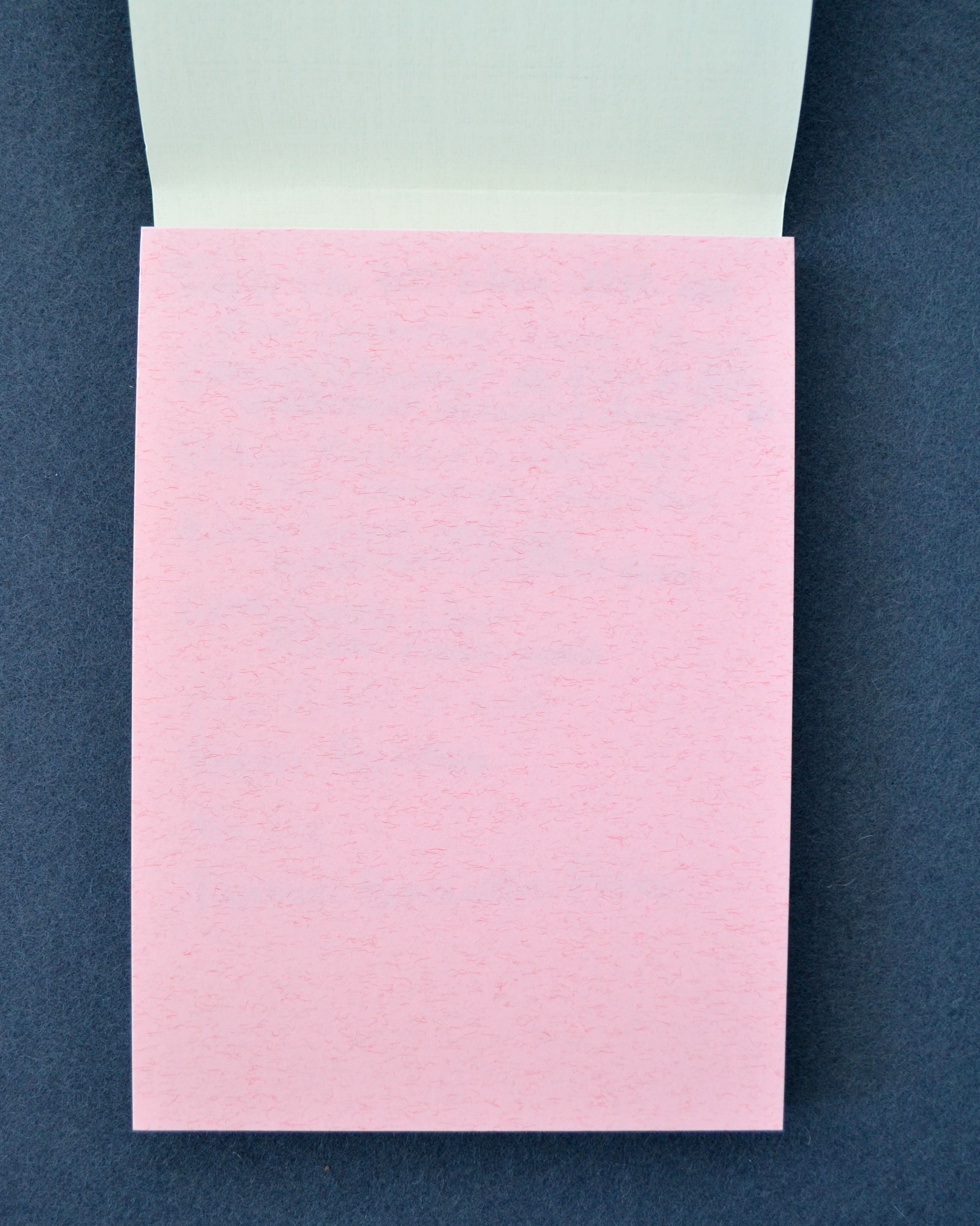 The pad has a nice pink blotter page.  The paper handles fountain pen ink with flawless performance.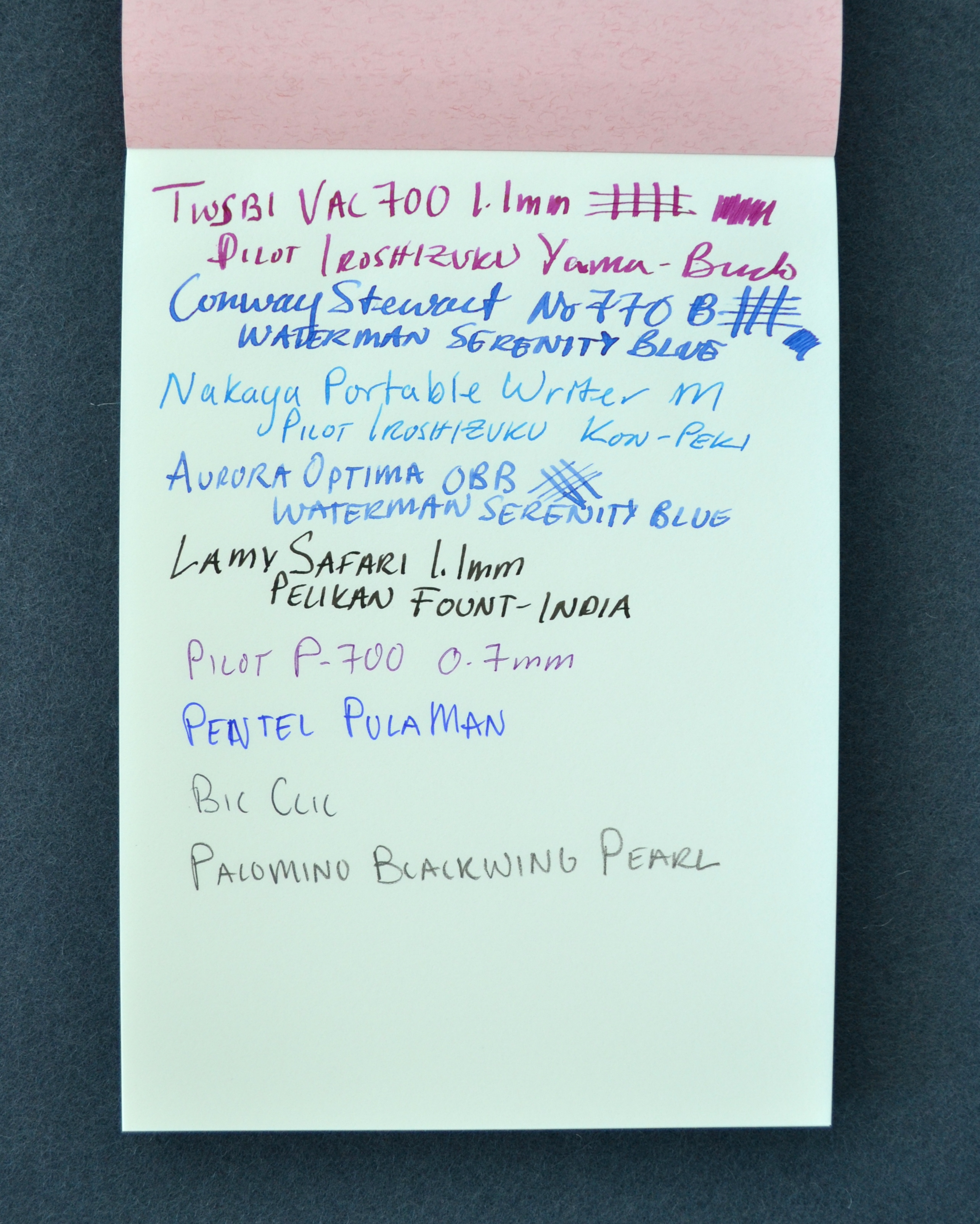 No bleed-through no feathering.  The paper is thin so you do get some ghosting but it's not enough to bother me.
The envelopes paper lined and have a very faint unusual embossing (?)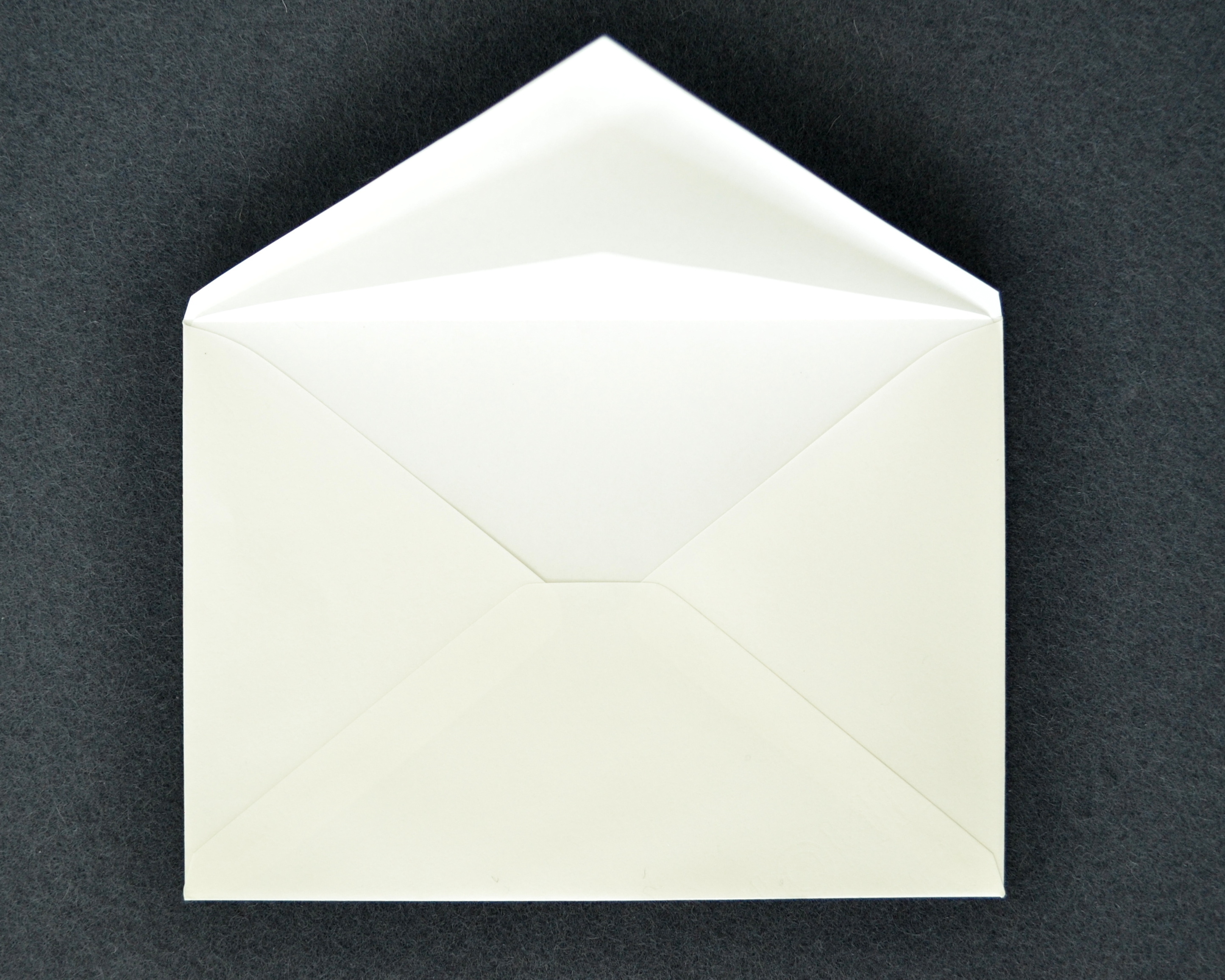 Maybe it's a watermark but it seems pressed into the paper and holding it up to the light makes it harder to see. The other strange thing is that it appears to be printed backwards as if you are to read it from the inside of the envelope but you can't because they have a paper lining.  As a sanity check I looked at the other envelopes and they are all done this same way.
The embossing or whatever it is reads "THREE DIAMONDS"; I don't know what it refers to.  I also am not sure why they call it bank paper.  It's a simple woven paper not something that you would use for bank notes.
…anyways I paid about $7 for the pad and $6 for the envelopes when I was in Japan.  I really wish I had bought a lot more of the pads because they cost approximately the same as an A5 Rhodia pad.  In the United States the prices I have seen are a lot higher, $20-$22 for the pad only and that price I wouldn't bother.
UPDATE: Mystery Solved!  Thanks to Mr. Bruno Taut of Crónicas Estilográficas
I have been informed that this paper is actually manufactured by Mitsubishi, hence the watermark "THREE DIAMONDS".  According to Mr. Taut this paper's originates from the Mitsubishi Group's banking activities, the most visible of these being Japan's largest bank, The Bank of Tokyo-Mitsubishi UFJ.