For those unfamiliar, Romeo is Itoya's store brand and under than name they sell pens and pen related items.  The products I have seen bearing the Romeo name are all of very high quality unlike typical store brand products.
The Romeo A5 spiral notebook is designed for use with fountain pens and even has a nib and ink bottle embossed in gold leaf on the textured black cover.  The interior contains 70 sheets of cream colored paper with a grey ruling and a rather precise 102.9 g/m² weight.  This is heavy weight paper and by comparison Rhodia's paper is only 80 g/m².
As you would imagine that paper handles fountain pen ink link a champion.  There was no bleed through in my test and only some minor feathering.  Compared to other papers/notebooks I have tested this one is one of the best in terms of ghosting; there is almost none to speak of.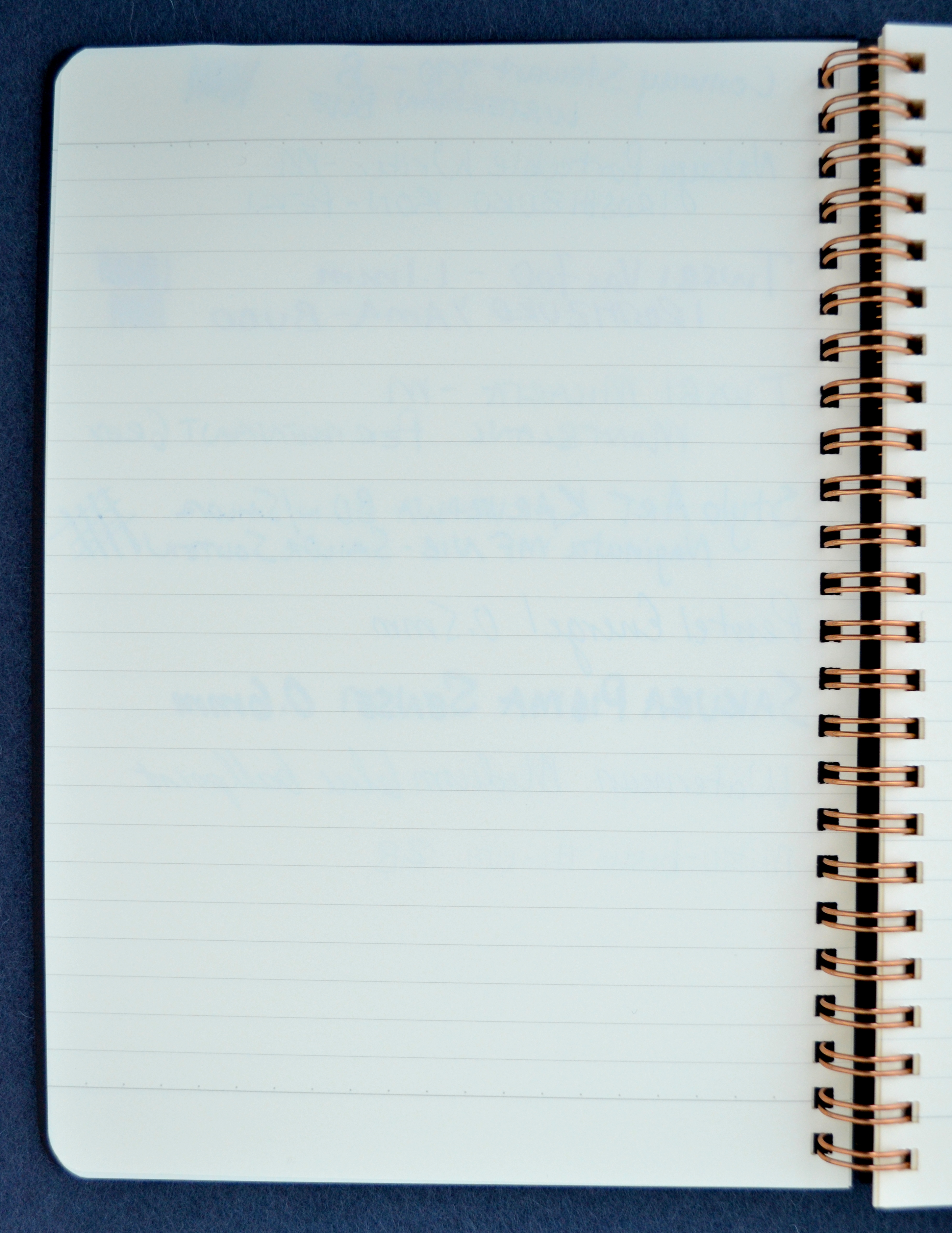 The paper is smoother than Rhodia's, so if you like a lot of feedback, steer clear.  I normally prefer a bit of feedback but it is nice to have a Rolls-Royce smooth ride every once in a while.  I like to pair this paper with my fine and extra fine nibs as it makes them feel smoother than normal.
The double spiral binding is made out of brass wire and feels quite sturdy as does the stiff 600 g/m² cover.
This is a great notebook that I have been enjoying using.  They cost only 800YEN (or about $6.5USD these days) and for that price you get a lot of notebook.  They also come in blank and grid versions and I have seen them for sale on Rakuten (no affiliation).