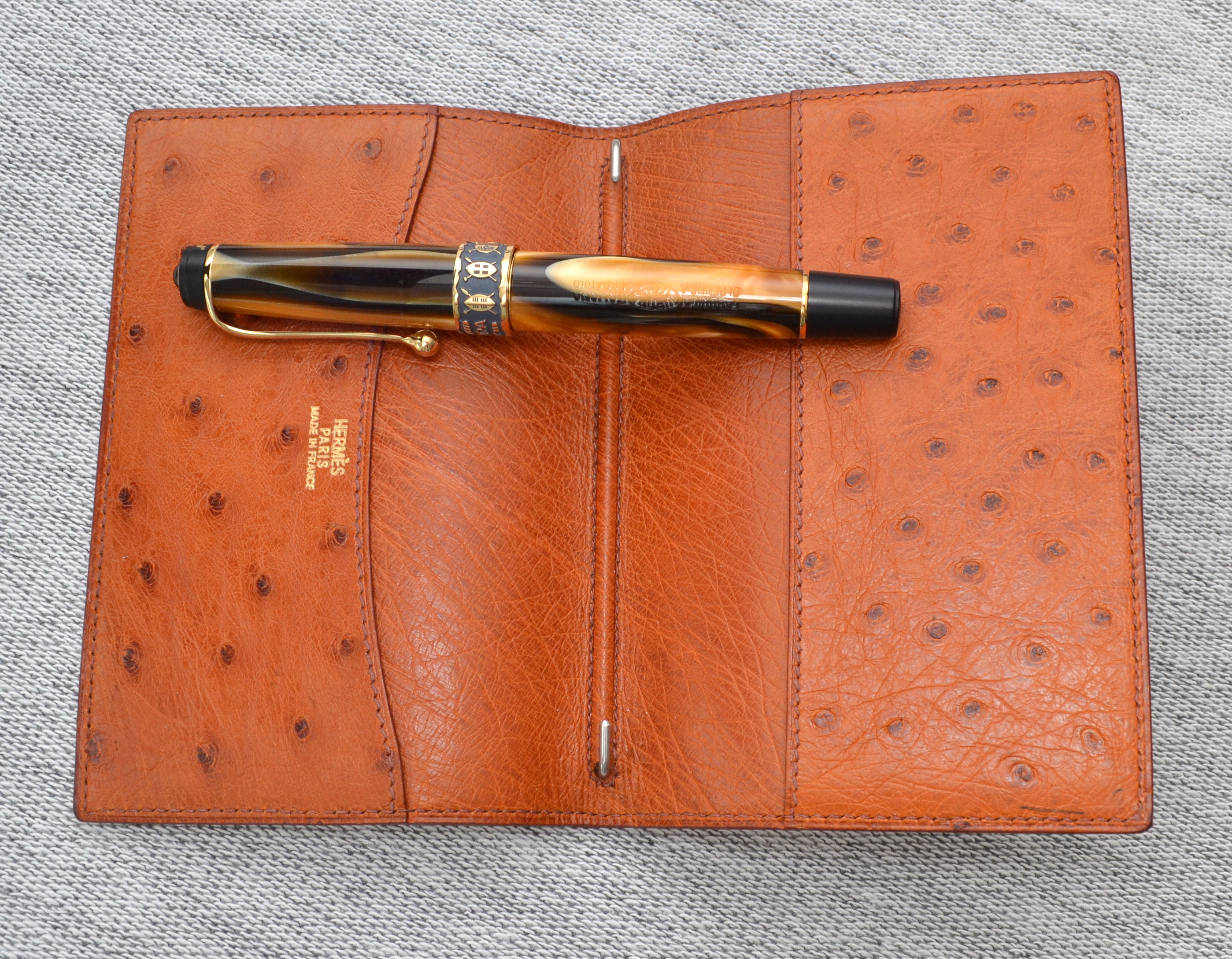 I love items that crossover my interests and the Hermès Ostrich GM notebook/agenda cover is just such an item.  It combines my interest in stationery with my interest in fine leather craftsmanship.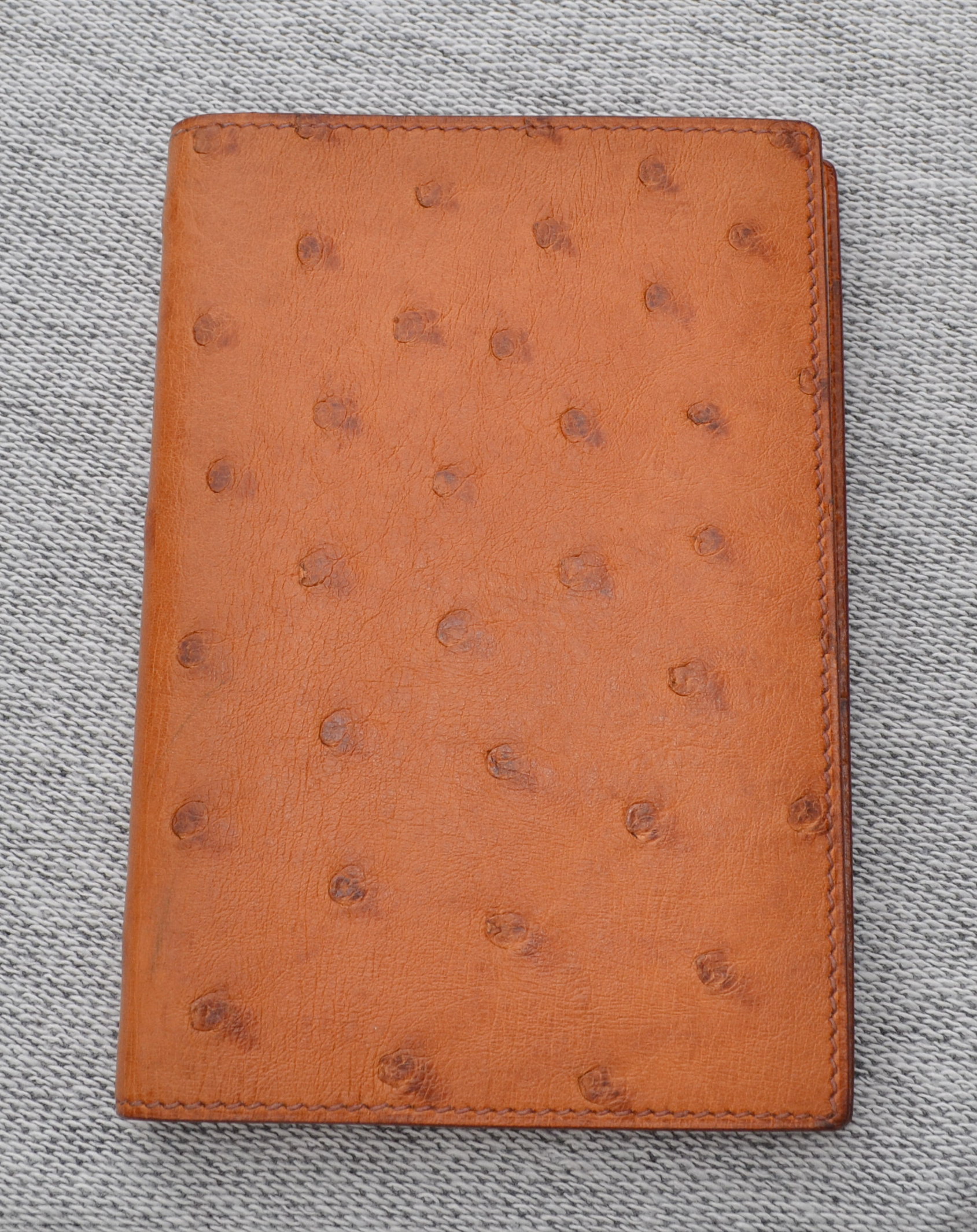 The agenda is Hermès' GM size which stands for "Grand Modèle" and is their second smallest agenda.  The cover measures 9 cm wide x just over 13 cm long.
The cover is made out of a beautiful natural color ostrich skin (the pictures look much more orange). Ostrich is a bit of an obnoxious looking exotic leather but once you get past that it really is an excellent and long lasting skin.  Hermès puts blind stamps in all of their products which allows me to date this cover to 1997 and at 17 years old it doesn't look too bad.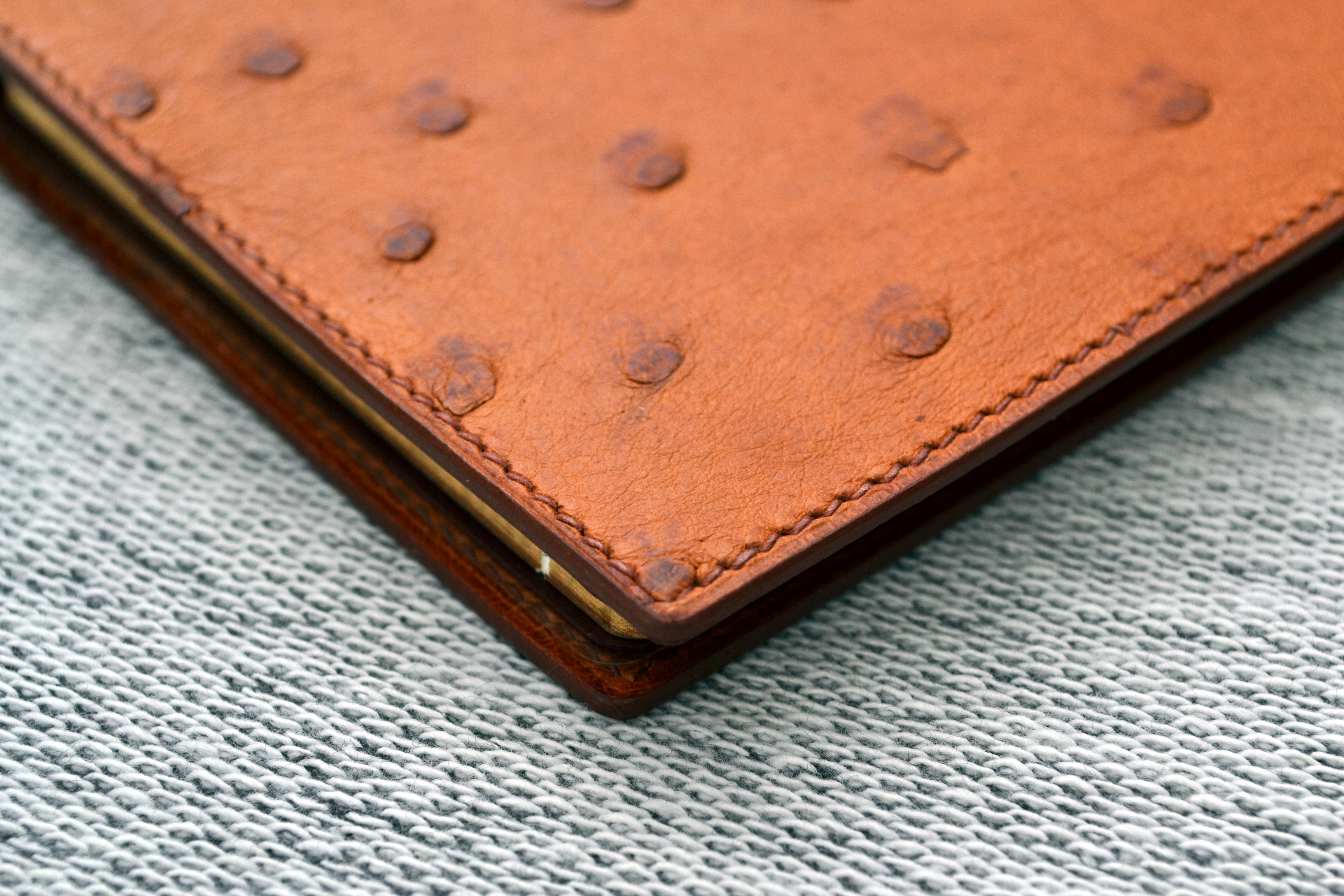 The saddle stitch is done by hand and is of the highest quality.  The benefits of a saddle stitch is strength and repairability.  If a stitch becomes loose it can be easily repaired by an Hermès craftsman.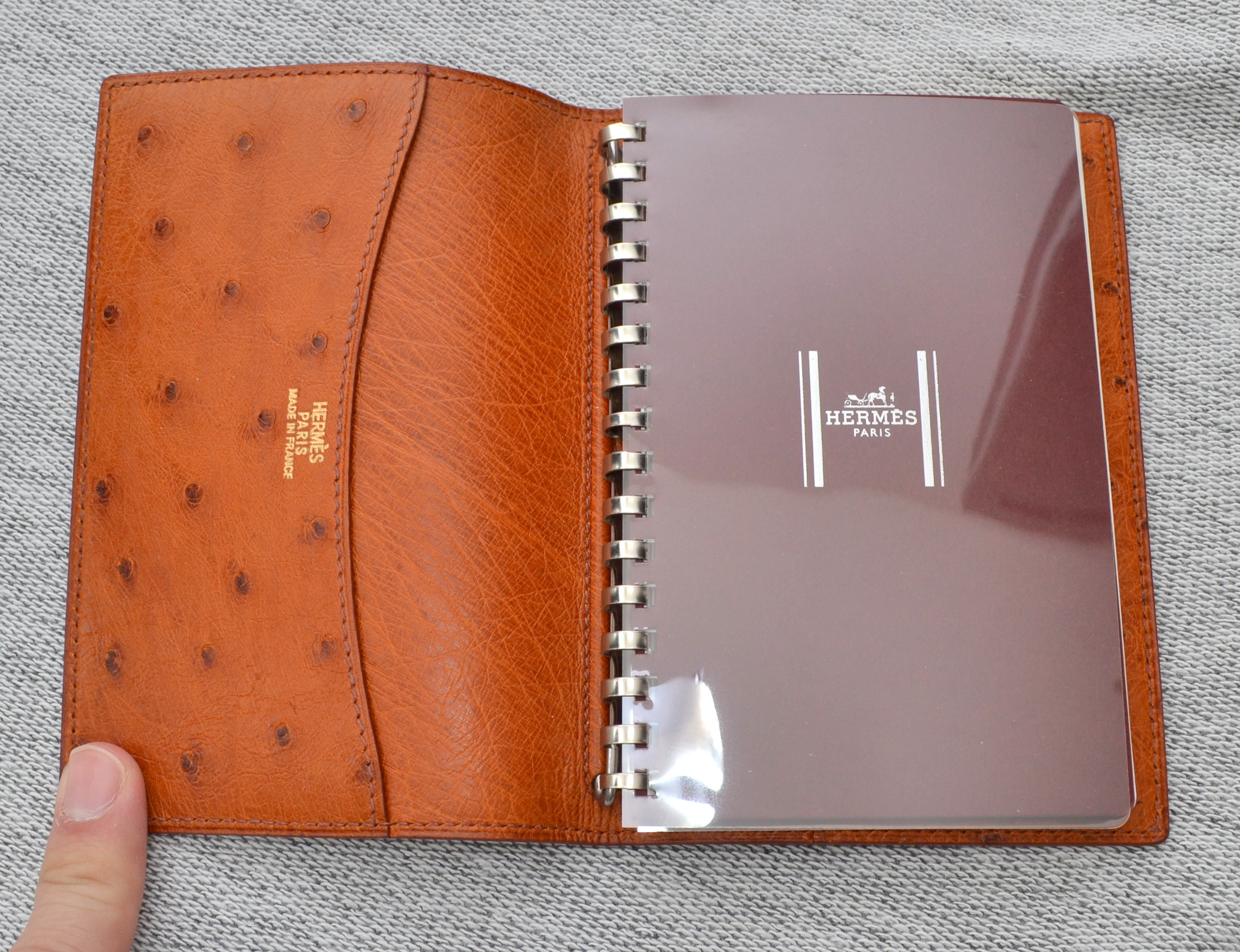 Hermès uses very high quality stationery grade paper in every notebook and agenda that I have seen and this is no exception.  The GM size comes in a number formats to choose from.  There are two agenda styles as well as a blank notebook and a lined notebook.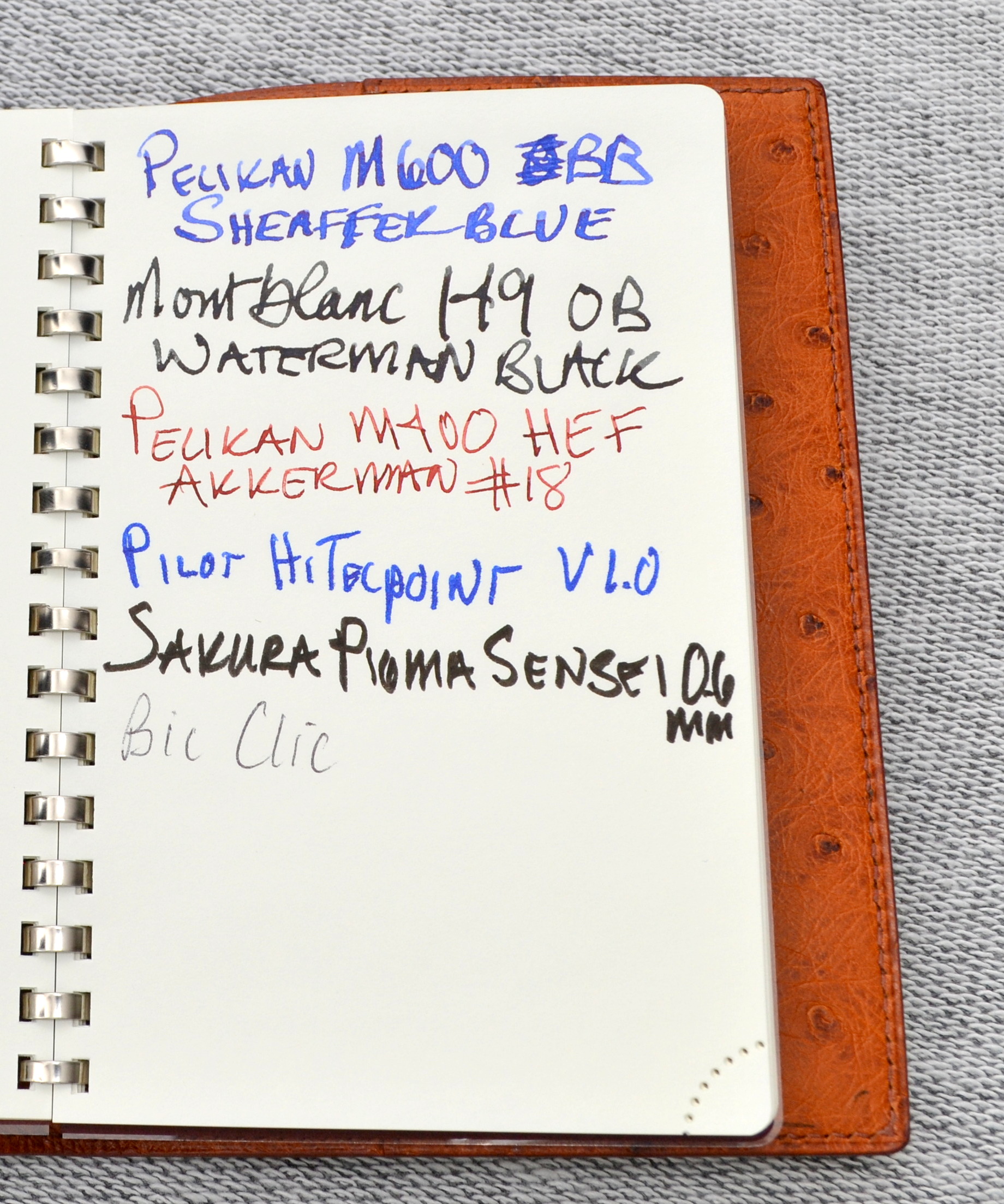 I normally prefer the lined version but they were out of it so I ended up with the blank version.  The paper is very thin with a gilded edge but it holds fountain pen ink like a champion. The only bleeding I saw was with the Pilot Hi-Tecpoint V10 which is a fat juicy 1.0mm roller ball.
There is minimal ghosting which is impressive for a paper so thin.  The corners of the pages are perforated so that you can quickly jump to where you left off.  The binding is ring bound with a split in the middle that allows you to bend the notebook into the clips of the agenda cover.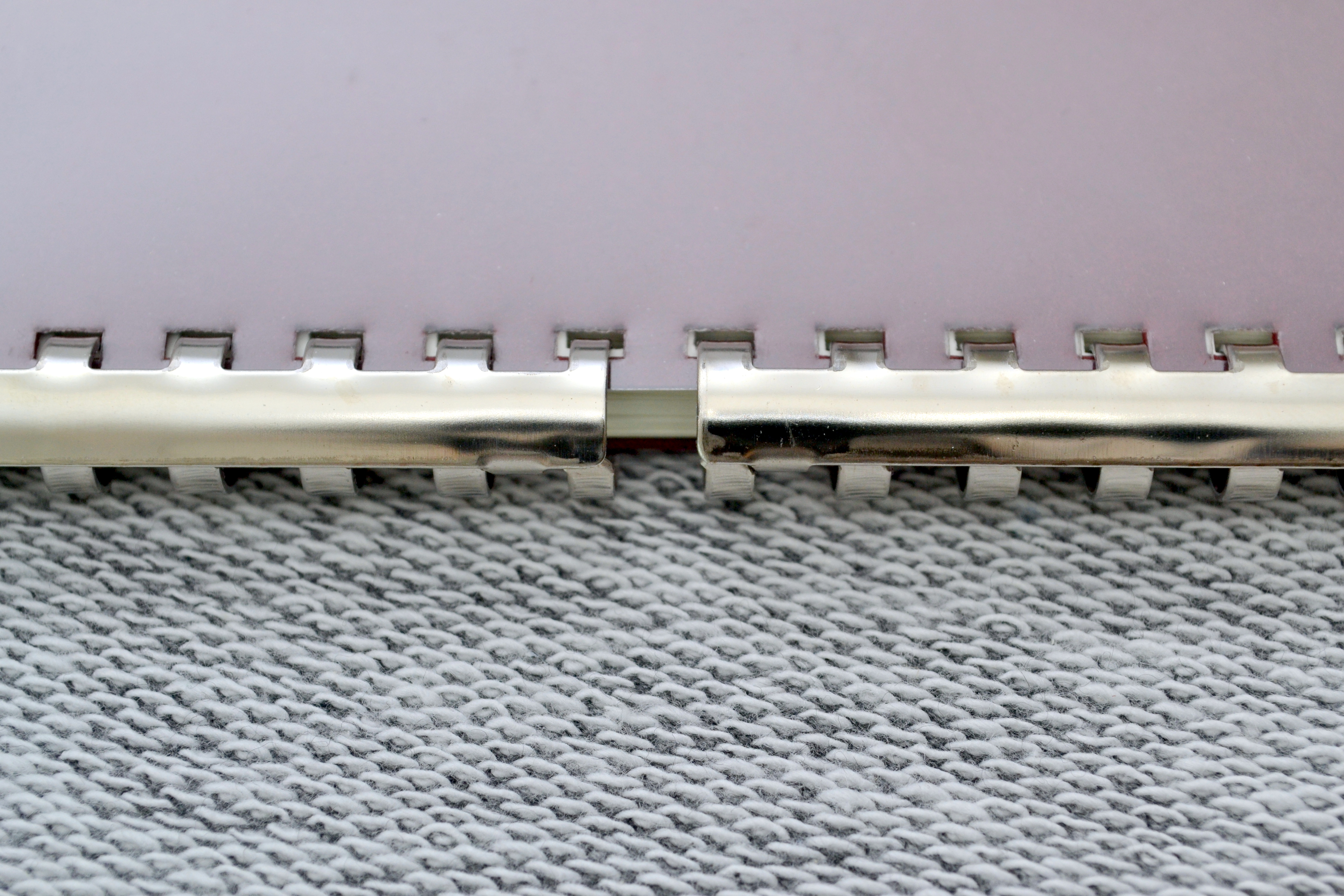 The blank and lined notebooks are $30 each and the agenda refills are $100+.  As for the agenda cover the last time I checked it was right around $1,000.  There is no denying that this is a luxury product; nobody needs a small notebook cover that is this expensive.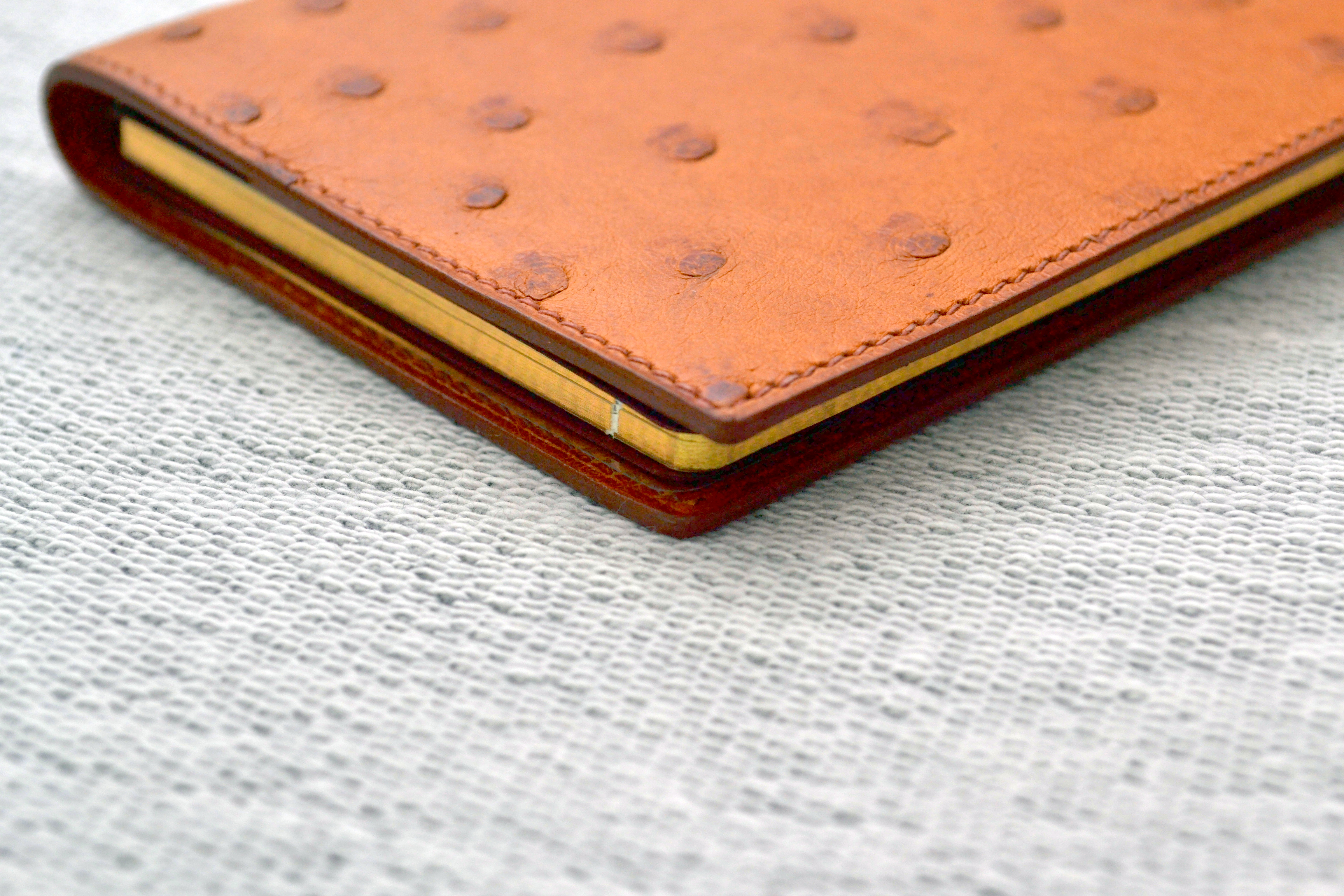 You can find these notebooks second hand for around $100-$200 depending on condition but be warned that there are fakes; Hermès wont sell anything with sloppy workmanship so check for tight saddle stitching a clean Hermès imprint.  If you go used I recommend Japanese sellers as Japan has very strict laws on selling fakes.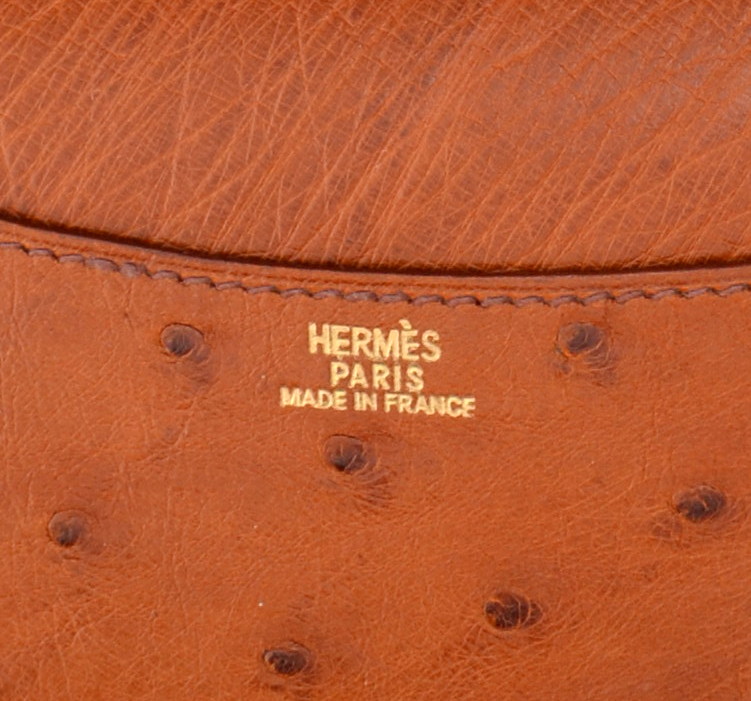 I recently had the cover serviced by the Hermès craftsman in San Francisco and it cost $125 to spruce it up which is something Hermès recommends every three years.