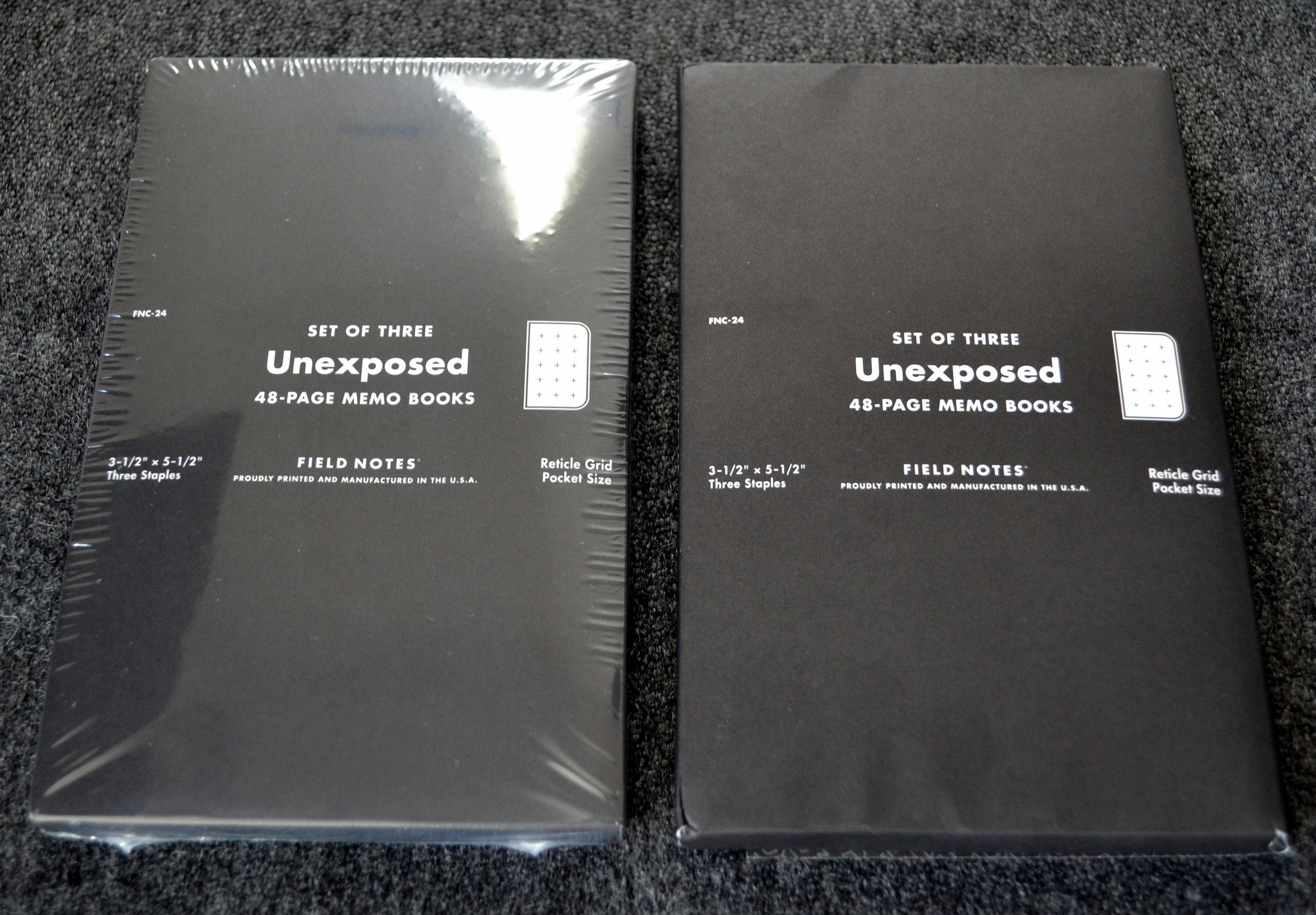 Here is the top secret outer cover of Field Notes' most recent limited edition….plain black and nondescript.
I opened the package and MY EYES!  So bold! So intense!  They are all color wheel near opposites.
The interiors feature a reverse color scheme which is even harder on my eyes to look at than the covers.  My first impression is negative…the covers are just too bright.