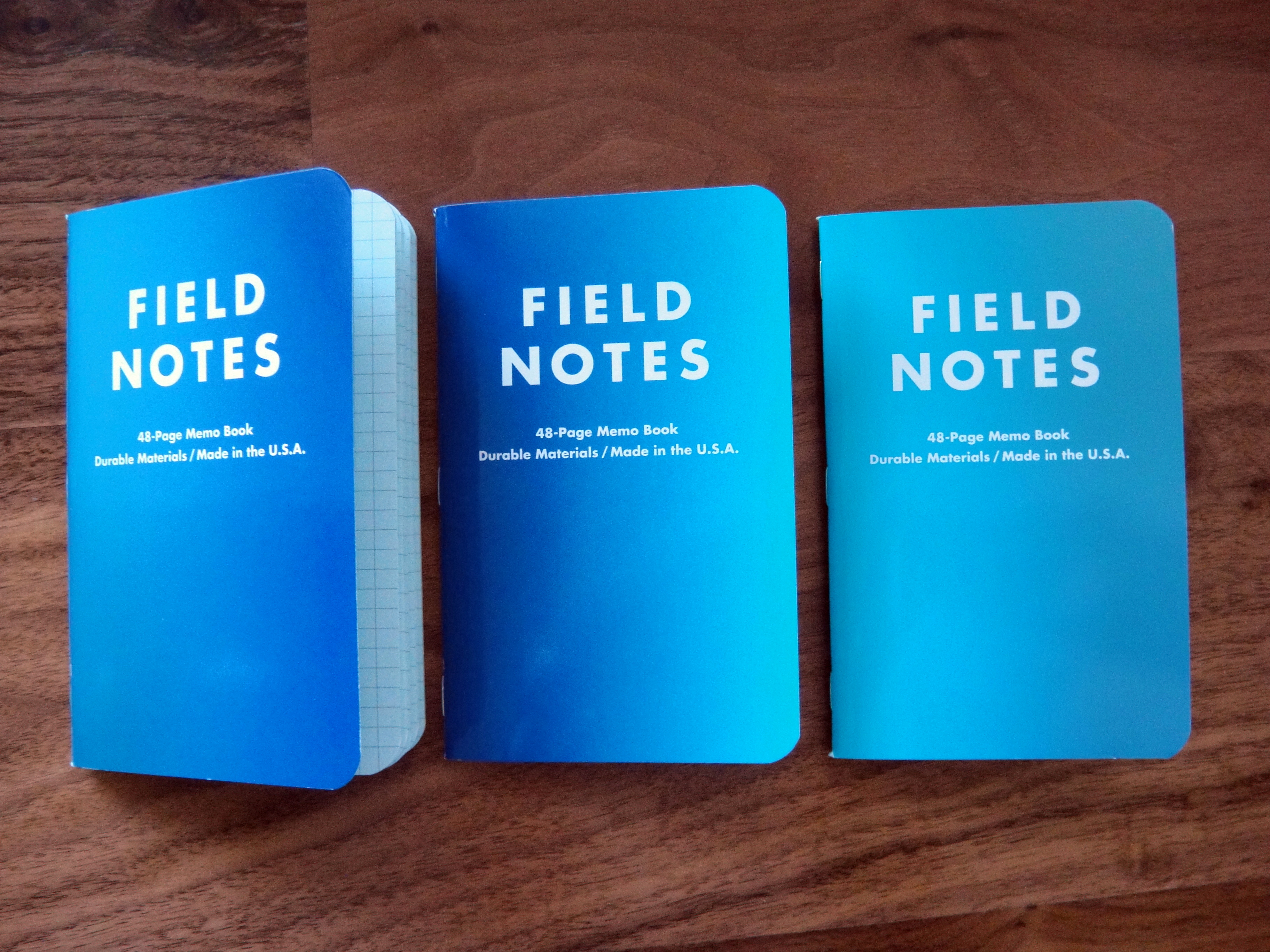 Cold Horizon is the latest edition in Field Notes' Colors series.  When the covers are lined up you can see a blue gradient.  The blue gradient is continued in the font on the inside of the front and back cover.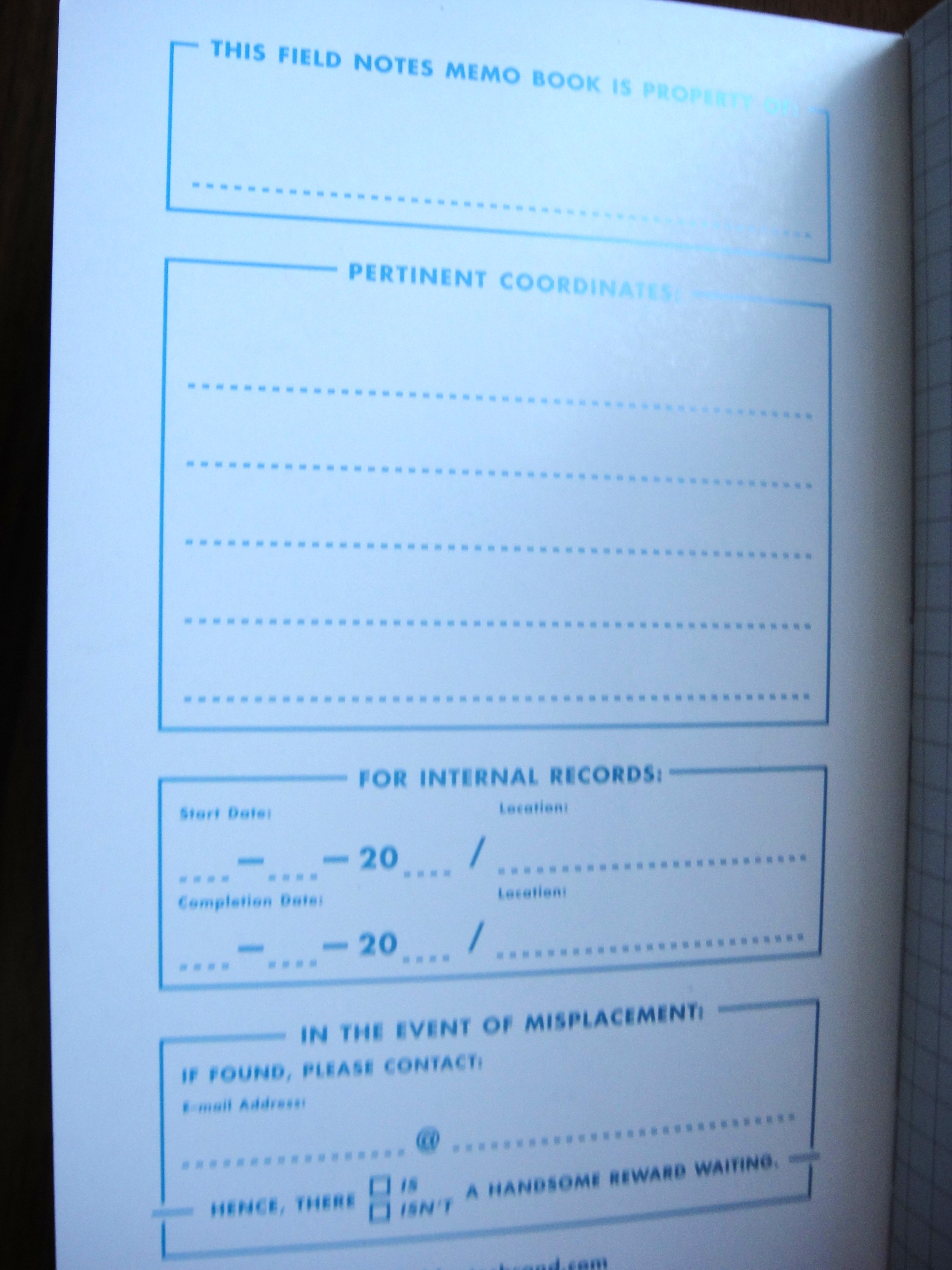 In the set each notebook features a different paper color, blue, green, and grey.  Each notebook has grey grids.
Overall, I love the design; it is clear that they really put some thought into these notebooks.
On to the bad:
The covers are unpleasant to touch; they have a bit of a grainy feel which seems odd on a glossy cover.  Most Field Notes are not considered fountain pen friendly and the Cold Horizon edition is no exception, in fact, the paper actually seems to resist fountain pen ink.
While I like the look of these Field Notes I don't think I will be purchasing another set.